The 2022 FIFA World Cup in Qatar will be a once-in-a-lifetime event for soccer fans from around the world. With an estimated 1.5 million visitors expected to attend the tournament, it's important for the organizers to prioritize the user experience for attendees.
So, what exactly does user experience (UX) have to do with the World Cup?
What User Experience (UX) have to do with the World Cup?
UX refers to the overall experience of a person using a product or service, including how easy it is to use and how enjoyable it is. In the context of the World Cup, this includes everything from purchasing tickets and booking accommodation, to navigating the stadiums and finding food and entertainment.
How to ensure UX for World Cup attendees?
To ensure a positive UX for World Cup attendees, the organizers have implemented a number of measures. For example, they have developed a comprehensive website and mobile app that allows users to easily purchase tickets, view schedules, and get real-time updates on matches. They have also worked with local hotels and transportation providers to streamline the process of booking accommodation and getting to and from the stadiums.
In addition to the practical considerations, the organizers have also focused on creating a festive and enjoyable atmosphere at the stadiums. This includes providing a variety of food and beverage options, as well as entertainment such as live music and cultural performances.
Overall, the user experience for the Qatar 2022 World Cup is being carefully planned and executed to ensure that attendees have a smooth and enjoyable experience from start to finish. By prioritizing the needs and preferences of the user, the organizers are able to create a memorable and fulfilling experience for soccer fans from around the world.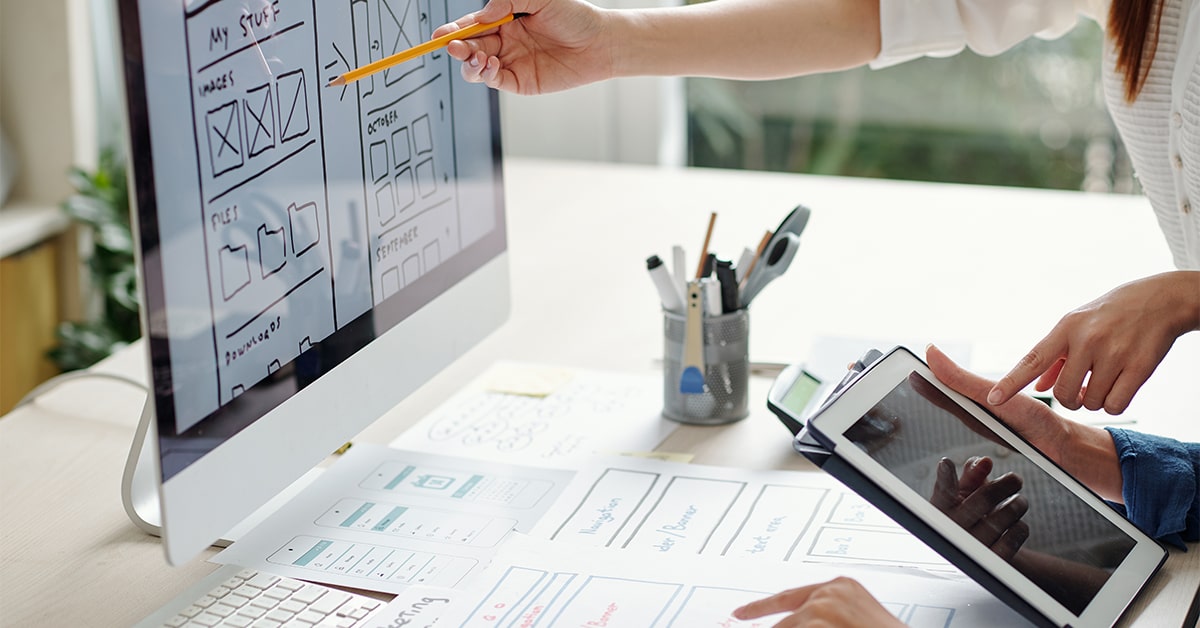 UX and UI designers working on version of website for mobile devices
If you'd like to learn more we can help you understand how you can increase the satisfaction for your customers and clients, contact us here.